Blogging Do's and Don'ts: A Comprehensive List for Aspiring Bloggers
Blogs have been an effective platform for writers to express their thoughts, travelers to document their escapades, and businesses to promote their brands. While it may sound easy to put up a blog, making it successful is a whole different story. It will take a lot of time, effort and patience before you see some significant growth in terms of page views, conversion rates and revenues.
There are tons of articles out there giving tips on how to start a blog and make it successful. Oftentimes, these advices are useful. However, there are a lot of bad advices as well. With too much information available, it will be confusing as to which advice to follow. This can be frustrating and discouraging for those who want to kick start their blogging endeavor.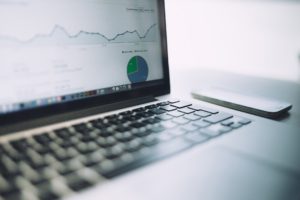 As one of the most cost efficient marketing media that writers and business owners can use, blogs are practically all over the internet. For you to use the platform as a way to connect with your target audience and drive traffic your blog, it is imperative for you to know the do's and don'ts when it comes to blogging. Below is a comprehensive list to follow to supercharge your blog:
Blogging Do's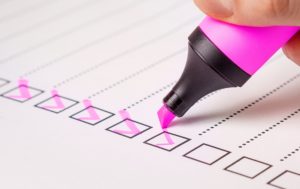 For you to find your focus, you have to first ask yourself: who are your target audience? Once you identify your target readers, you can settle in on a niche category and try to be an authority on it.
What differentiates bloggers from newspapers is their tone. As a blogger it must for you to be always be yourself and be relatable. Let your readers know you on a more personal level. The content you publish is what attracts them while your personality, tone and writing style are the things that keep them engaged.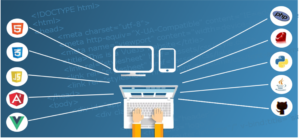 Interlink your pages and references
Interlinking your content not only improves user experience; it is also offers search engine optimization (SEO) value. So it is important to link related pages all throughout your blog. Also, each time you reference or quote something, make sure to link them. Linking to other sites builds relationships and high is the chance that they will link back, or share your content on their social media pages – it will be a win for both parties.
While your readers visit your blog for some good reads and your wit, you also have to please their eyes. Your posts don't necessarily have to have graphics but try to add them as much as possible. There are some sites where you can download royalty free images. With a bit of graphics editing skills (there are also free editing tools online), you should be good to go.
Spark a discussion and respond to comments
It is important for you to publish content that will appeal to your audience. Make sure to solicit their opinions and engage in the conversation as much as possible. Not all comments will need a reply , but be sure to answer the ones that do. Also there maybe trolls that will derail the conversation so be sure to weed through the comments and filter them. Also a simple acknowledgement that you appreciate them reading your blog and posting "thanks you for reading" will work wonders.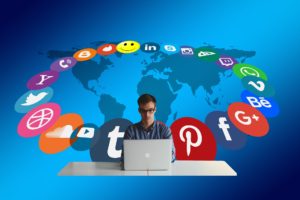 Share your posts on major social media platforms: Facebook, Twitter, and Instagram, and other sites you feel your target readers are in. The more platforms you share your content the more eyes you will capture and the better your content will perform. Also, high is the chance that your content will trigger a snowball effect of shares and make your post go viral.
Don't be shy to reach out to other bloggers, especially the ones related to your niche who have been around for quite some time now. Most bloggers don't mind someone reaching out to them, for it broadens their network. Who knows? You may actually friends with these people! When reaching out, be sure to always be nice and polite, and show your gratitude to whoever has help you. You may also acknowledge them on your blog and they may even reciprocate!
Consider adding opt-in forms
If you have noticed, almost every blog has an opt-in form at the end of every post. This is where readers will put in details to sign up for updates and promotions. These details are then collected and stored in your mailing lists. Opt-in forms may be in a form of popup, floating box, and a simple for. Use the forms that you feel will suit your blog the most. It is important to that you use opt-ins in moderation since overusing them may annoy your readers.
Blogging Don'ts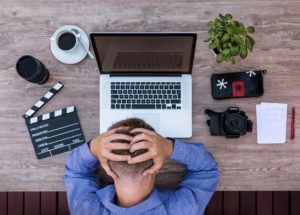 No one knows you abilities and limitations better than you. So don't set the bar too high, too high to the point that you'll get too worked up and frustrated because you didn't meet your goals. It may be too taxing to post regularly so kick things off by the posting weekly and get a vibe of things. As you make your processes more efficient, you can then post more frequently.
Compare yourself to other, it will do you no good
Truth of the matter is, there will always be a nicer, fancier and incredibly well-written blogs that will make your blog look inferior. Take this as a motivation to evolve and improve rather than something that will frustrate and discourage you. It's better to have a lot of room of improvements rather than to make a huge jump and then go stagnant.
Bloggers are opinionated by nature. So, if you something to say, don't hold back. Say it. Readers and search engines love long form informative content. Well written long form contents are found to be engaging since the give readers the vibe that reading the whole article will be worth their time. This, however, doesn't mean you can't post concise articles of stuff your blog with filler words just to meet the word count.  Don't be fixated on the old school perception that blog posts need to be short. When you feel like the time is right, go all in and go long!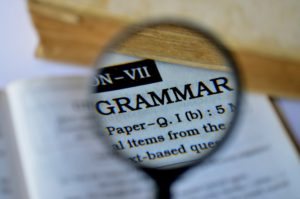 Even the best writers sometimes commit grammatical errors. So, if ever you spot errors on your posts make sure to rectify them as soon as possible. Remember, there are grammar Nazis that will point these errors out and they can tarnish your blogs. However, some netizens are lenient when it comes to typographical errors, so don't stress too much about them. But be sure to edit them as soon as you can. Take note that if you want your readers to take you seriously, it is important for you to take yourself seriously. Present your blog in the most professional manner.
Venting and grumbling on your blog is not really a good idea, since readers may find you polarizing and annoying. You don't need to be controversial in order to spark a conversation. It will be better to air your personal grievances in a journal or separate blog. Remember, you will go way further by being positive, supportive and inspirational to your followers and readers.
Large text blocks are not pleasing to the eyes, especially when on computers and tablets screens. Break your article up into shorter paragraphs, lists, and bullet points whenever possible. In addition, you may also incorporate subheadings to avoid long winding paragraphs.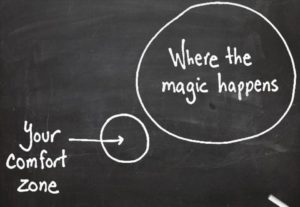 Stay in your comfort zone
You will not see significant growth is you stay in your comfort zone. You have to let your blog evolve to cope with the latest trends. You need to take risks. Whether it is incorporating infograhics, sharing personal anecdotes, or collaborating with other bloggers, do not be afraid to dip your toes in something new. Trust your instincts. If you feel it can add value to your blog and readers, go ahead and try it.
So there you have it! A comprehensive list of blogging do's and don'ts that will help you take your blog to the next level. Take note of them and use them where you see fit – it's your blog and digital space after all. Making a living out of the blog may or may not be your goal. The above list will not magically transform your blog into an income generating machine, however it will for sure improve the way you blog and approach other bloggers within your niche.
I hope that this will pave the way to your budding blogging career. There will always be trolls that spew negativity and nastiness online but don't let them ruin your blogging journey and discourage you in doing what you love. Remember, all your hard work will pay off!