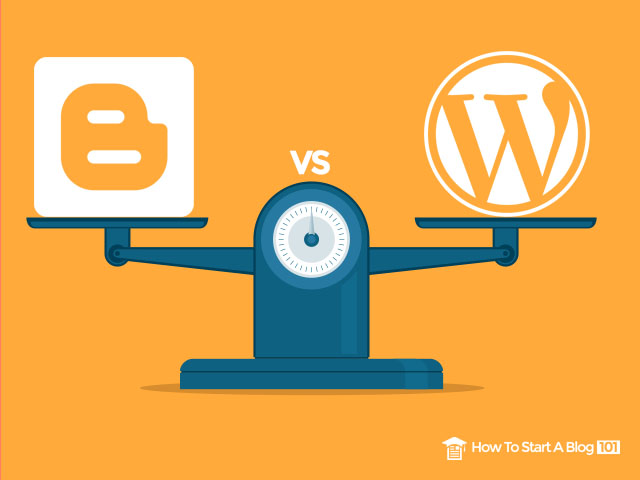 Blogger vs WordPress
If there's anything a business or personal brand needs to succeed, it's a great website. This means high quality information, a professional look and feel and, of course, a content publishing platform. A marketing method that's affordable, easy, and extremely effective, content distribution is a must-have for any business on the rise. And what does that mean for you? That's right: a blog and the question of Blogger vs WordPress.
When you're ready to make blogging a part of your marketing and branding objectives, choosing a platform is the very first step. Despite the plethora of opportunities out there, WordPress and Blogger are fan favorites for a reason, offering cheap, easy-to-use options perfect for beginners to the blogosphere.
Blogger
A free blog host provided by Google, Blogger offers an extremely easy and efficient option for establishing a blog. It only takes a few minutes to get started, choose a theme, and customize a page, giving you the freedom to begin blogging immediately. As a host, Google is highly reliable, virtually guaranteeing a stable connection and ready access.
WordPress
WordPress is a sophisticated free platform offering virtually unlimited themes, options, and plug-ins that can enhance what your blog has to offer. Self-hosted and all your own, your WordPress site can look and feel like virtually any concept or idea. Setting up and learning the interface may take a little longer, but your investment will be worth it.
A Tale of Two Platforms
Blogger and WordPress both have unique pros and cons, attracting bloggers from all different walks of life. With so many factors to consider, from hosting options to domain names, ownership to creative tools, what choice you make will depend entirely on what you're looking to gain from your blogging platform. In the battle of Blogger vs WordPress, your own unique needs may very well be the turning point.
Domain Name


A domain name can be a big attraction, especially since it's often a way to display your name and your identity online. Both Blogger and WordPress give you the freedom to customize your URL, although to what extent varies by platform. With Blogger, your domain name will be yourdomain.blogspot.com. While this option allows you to choose how you identify yourself to customers and clients, you're stuck with the Blogger tag in your domain.
With WordPress, you get a little more – you can fully customize your domain name for a registration fee of up to $13 per year. This allows you to choose whatever name you want under the sun – provided it's not already in use – without compromising your brand identity.
Storage Space
As a completely free platform, Blogger offers just enough storage space to meet most basic needs – 1 GB – but this may not be adequate to support a high frequency blog. Linking to your Google+ account provides access to additional cloud storage space, but companies without an interest in Google+ may not see this as an advantage.
WordPress, on the other hand, offers unlimited storage space, but it comes at a price. By paying a small monthly fee for hosting, you can put anything you want on your site, with no limitations, regardless of size. For companies with a lot to offer, this small trade-off is certainly worth it.
Ease of Use
Blogger is extremely easy to use, allowing anyone, even those not particularly tech savvy, to start blogging off the bat. This is as much of an upside as it is a downside, however; the innate straightforwardness of Blogger significant limits your options, stifling creativity for the sake of streamlined simplicity.
WordPress, as an OpenSource platform, offers significantly more to bloggers, providing a wide suite of tools that make it possible to create a beautiful site without a significant background in coding and web design. Consequently, WordPress is a little less intuitive, especially for those new to blogging platforms, but this is a small price to pay for the options available.
Options
As a fairly limited free program, Blogger provides a variety of themes and color palates, but there is little opportunity for true creative control. With no FTP access and no real way to make your own templates, most Blogger pages look pretty much the same. This may not be a negative quality, especially with the heightened ease of use, but bloggers who favor ingenuity may feel shortchanged by what Blogger has to offer.
WordPress, on the other hand, is an open book. With thousands of free and premium themes that can be customized to virtually any look and feel, designers can let their creative juices flow. You can choose a pre-made theme or create your own, using any color palate or images available on the web to create the perfect appearance. In addition, WordPress has hundreds of available plugins, giving you the ability to enhance the functionality, adding fun features like Facebook like buttons, comment moderation, and photo uploading directly from Adobe Lightroom. With virtually limitless opportunities, you can make your blog truly your own.
Ownership
For all of the advantages of Google, ownership is one of Blogger's biggest downfalls. While you are free to put whatever content you want on your blog, Google owns your domain and, ostensibly, your entire blog. Although unlikely, Google maintains the right to terminate your use at any time, ultimately taking the control out of your hands.
WordPress, on the other hand, is independently hosted. While this is not free, for a small fee your site is hosted by you, managed by you, and owned by you. The material you publish is yours and yours alone, and you maintain the freedom to publish, modify, and remove your blog at any time.
Portability
As with most things in life, nothing stays the same forever. When you want to move your blog from Point A to Point B, how easy this is to accomplish will entirely depend on the platform of your choice. Blogger, despite its free and easy-to-use format, is very challenging to move from one platform to another.
WordPress, on the other hand, is quite portable, giving you the freedom to switch your blog from WordPress to another platform, or to a blog page within your own website. This feature can be exceptionally handy, especially if you aren't sure you'll stick with one platform on an ongoing basis.
Price Point
One of Blogger's most attractive qualities is, of course, the price. Completely free to use, Blogger makes it easy to start a blog without any kind of investment. A great option for those who don't want to invest in blogging without taking a test drive first, there's no risk to starting a blog with Blogger.
WordPress is free to set up, but hosting and domain registration do come with small monthly or annual fees. Although these amounts are not significant, they may feel higher than small businesses new to blogging are comfortable spending, especially when premium plugins and themes are thrown in the mix.
Save today on hosting your own WordPress blog!
Get a
FREE domain
and
FREE pre-installed WordPress
 today when you get our
recommended
web host
 with prices as low as $3.49/month.
Conclusion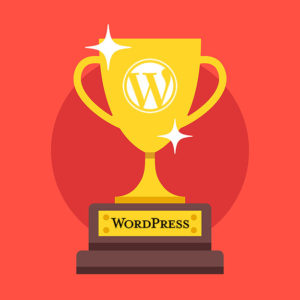 For most bloggers, choosing a platform is a personal decision. For those seeking a simple, straightforward, and hassle-free option, Blogger can meet most basic needs. For almost anything else, however, WordPress reigns supreme, giving you the freedom to create your own unique domain name, fully customize the look and feel of your page, and own all of your data without potential interference from the brains behind Google. When you want to give your company or personal brand the best possible blog without spending a fortune, nine times out of ten, WordPress is the perfect platform to meet your every blogging ideal.
Get Your WordPress Blog Started Today! Learn how to start a blog with WordPress today using our free beginners' guide.